[nospaces]
[attr="class","biggie"]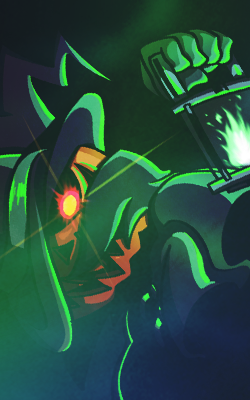 [attr="class","textie"]For some reason, this fated night, you feel a subtle, but undeniable pull. This pull leads you in a certain direction. Your curiosity is peaked as to what lies at the end of your walk towards this mysterious building. This building is not just one building. While you approach this one, many others will approach other ones of similar make. They are wooded, time-weathered, worse-for-wear, and abandoned. The buildings can be just one story, with a basement – perhaps two or even three stories, but no larger than three. These are homes – or at least they were homes once.
[break][break]
For certain, you know if you venture inside, something of benefit awaits. You will walk away with something, certainly; but there is something suspicious about all of this. Something chilling, bone-deep that quickens your heart and speeds your breaths. Maybe you should turn away – turn away and run in the other direction.
[break][break]
Part One
[break][break]
of the Halloween Event begins.
[break][break]
Create your threads exploring these haunted homes with at least one other player. When the thread progresses to or beyond 5 posts, post in here with a link to your thread.
[break][break]
Note: Requires use of the system.
[attr="class","iconie"]

[attr="class","tagsie"]@tagged
[newclass=.biggie]-webkit-transitionduration:.5s;-moz-transition-duration:.5s;transition-duration:.5s;[/newclass] [newclass=.biggie:hover]margin-left:-300px;-webkit-transition-duration:.5s;-moz-transition-duration:.5s;transition-duration:.5s;[/newclass] [newclass=.textie]opacity:0;margin-top:-425px;margin-bottom:150px;width:300px;height:400px;padding:10px;background-color:#fff;border:solid 1px #b7b7b7;color:#939393;text-align:justify;overflow:auto;margin-left:0px;-webkit-transition-duration:.5s;-moz-transition-duration:.5s;transition-duration:.5s;font:12px calibri;[/newclass] [newclass=.biggie:hover .textie]opacity:1;margin-left:610px;-webkit-transition-duration:.5s;-moz-transition-duration:.5s;transition-duration:.5s;[/newclass] [newclass=.textie::-webkit-scrollbar]width:10px;background:#fff;[/newclass] [newclass=.textie::-webkit-scrollbar-thumb]background:#b7b7b7;border:2px solid #fff;[/newclass] [newclass=.iconie]opacity:0;margin-top:-240px;margin-left:-220px;margin-bottom:50px;-webkit-transition-duration:.5s;-moz-transition-duration:.5s;transition-duration:.5s;[/newclass] [newclass=.biggie:hover .iconie]opacity:1;[/newclass] [newclass=.tagsie]opacity:0;font:12px calibri;color:#b7b7b7;margin-top:-75px;margin-left:-75px;margin-bottom:40px;-webkit-transition-duration:.5s;-moz-transition-duration:.5s;transition-duration:.5s;[/newclass] [newclass=.biggie:hover .tagsie]opacity:1;-webkit-transition-duration:.5s;-moz-transition-duration:.5s;transition-duration:.5s;[/newclass]