[newclass=".rtheading"]background:#992d22; float:left; font:700 14px/30px 'IBM Plex Sans Condensed'; color:#fff; text-transform:uppercase; padding:0 10px; border-radius:3px;[/newclass][newclass=".rtbanner"]text-align:right;line-height:30px; height:30px; padding:10px; background:#eee; margin:0 -50px 40px;[/newclass][newclass=".rtbox"]text-align:justify; width:400px; margin:10px auto; background:#fff; box-shadow:0 0 10px #aaa; font:12px/18px 'IBM Plex Sans Condensed'; padding:0 50px 50px;[/newclass][newclass=".rtheading2"]margin-bottom:10px;font:700 16px/30px 'IBM Plex Sans Condensed'; border-bottom:1px solid #ddd; color:#666; text-transform:uppercase;[/newclass][newclass=".rtbox b"]color:#992d22;[/newclass][newclass=".rtline"]background:#992d22; height:3px; margin:20px 100px 10px;[/newclass][newclass=".rtroster"]background:#f6f6f6; padding:20px; font:12px/16px 'IBM Plex Sans Condensed';margin-bottom:10px;[/newclass][newclass=".rtroster img"]height:75px; width:75px; float:left; margin-right:10px;[/newclass][newclass=".rtroster span"]color:#992d22;font-weight: 700; font-size: 14px; text-align: right; display: block; text-transform: uppercase; background: #fff; float: right; padding: 0 10px; line-height: 30px; margin-left: 10px;[/newclass][newclass=".rtheading2 .fas"]display:inline-block; color:#992d22; padding:0 5px; border-bottom:3px solid #992d22; line-height:30px; margin-bottom:-2px; margin-right:10px;[/newclass][nospaces]
[googlefont="IBM+Plex+Sans+Condensed:400,700"]
[attr="class","rtbox"]
[attr="class","rtbanner"]
[attr="class","rtheading"]Odin's Spear Tournament
[attr="class","rtheading2"]
[attr="class","fas fa-home"]
sign-ups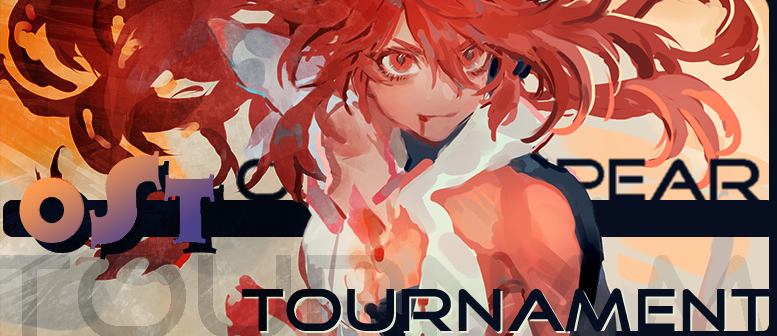 [break][break]
With
A.J. Godfrey
's approval, Blaze Booster has proposed a friendly tournament between Odin's Spear members. The true purpose, besides a bit of fun, is to bolster the fighting strength of all Odin's Spear members. The world is cruel, terrorized by titanic beasts wielding terrible magics and ravaged by looters and mercenaries on a regular basis.
[break][break]
The best way to stand against those who wish to fell us is to train together, form bonds and connections, and grow stronger together.
[break][break]
It is not a serious tournament, but is not an official event that can wave death-enabled status - but remember, the guild master
A.J. Godfrey
can intervene if they see things going too far.
[break][break]
Post below if you'd like to participate!
[break][break]
-TAGS-[break]
[break]
A.J. Godfrey
[break]
Cheshire Copeland
[break]
Ivory Volkov
[break]
Kasumi Ito
[break]
Mercy Godfrey
[break]
Rex Bello
[break]
Berry Everett-Bailey
[break]
Alecx Lyons
[break]
Fayre Ghirardelli
[break]
Violet Godfrey
[break]
Hilbert Fada